Halloween Event on Facebook
Oct 31, 2018
Overview
Dear Players:
Happy Halloween!It's trick-or-treat time! We have arranged a fantastic and interesting activity on Facebook for you to participate in. All you need to do is showing us your amazing imagination and talent about Halloween. Are you ready to win a big award? By the way, all participators can gain a gift code~
Here is our Facebook page: https://www.facebook.com/LoAOrigins/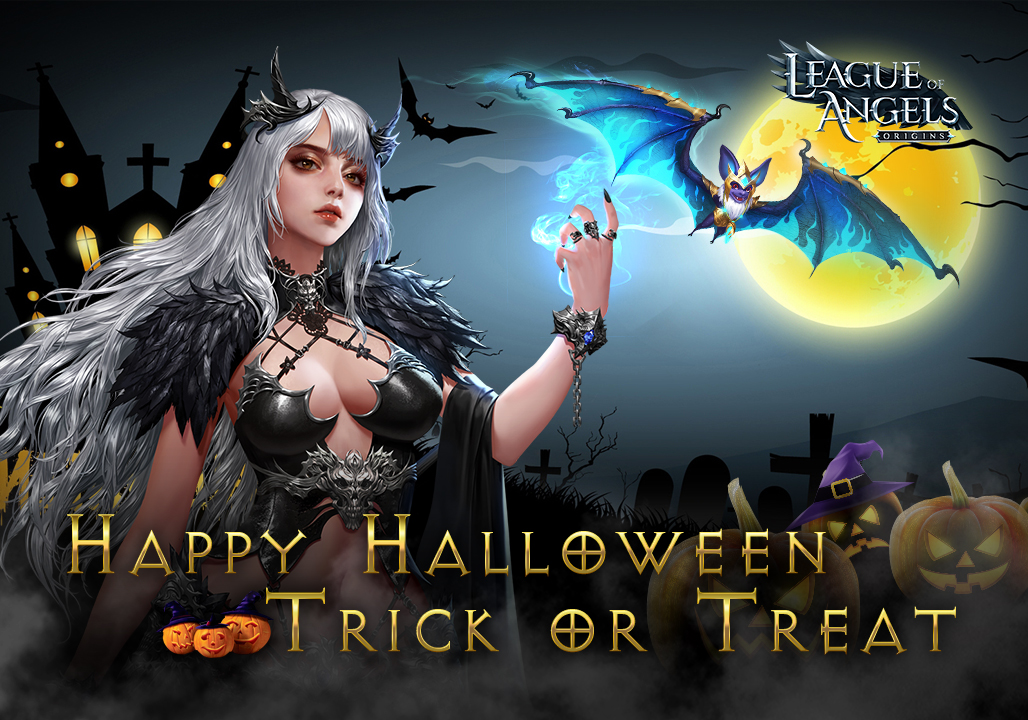 We have prepared 3 awards for you with amazing prize-Bat Mount:
⭐Best Image Award
-photos or videos of your Halloween costume, makeup, decorate or drawing.
⭐Best Story Award
-a real story or fiction about Halloween; it could be horrible, funny or any genre you like.
⭐Best Creativity Award
-an image or a story based on the worldview of the League of Angels.
The rules are simple:

-Post your original work and description either in your own timeline or Our Facebook page;
-You must add both @League of Angels - Origins and #loaorigins in your post so that we can count you as a candidate.
-The contest will end at 12pm UTC+8 of 3rd Nov,2018.

-The post which gains most 'like' will be our winner
Notice:
-An award might have multiple winners when they have same number of like, while a post/work can only gain a reward. Therefore, we suggest you careful choosing one reward to chase.
-The prize will be send out within two weeks after the result has been announced. Please keep an eye on our Facebook page.